FTN Episode 258 – Speed Freeks Will Go FAST.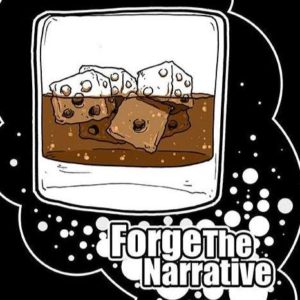 Another mega episode of FTN…  We review the Speed Freeks box set, talk to Battlehaven and to the awesome guys behind Hagglethorn Hollow, currently on Kickstarter.
Hey all,
Chris and Paul talk about Speed Freeks in the first part of the show.  Vroooom!  This is a fast and furious game (see what I did there?) centered around the Orks.  It sort of a successor to Gorkamorka and includes rules for all the upcoming Ork land based vehicle releases.
The game comes with 6 warbikes, 2 brand new vehicles, rules, dice and a set of Ork Scrap for battlefield terrain.  The new vehicles went together without a hitch.
The next segment Chris and Paul sit down with Sarah Hollingshead from Battlehaven.  We've had Sarah on the show before but we like touching base from time to time to hear about the new developments with their gaming vacation destination.
The hobby section this week is about defining success for yourself.  It's cool to press yourself and want to compete against the next guy but really defining/controlling what it takes for YOU to be happy what you're doing is a big step.
The last hour so of the show Paul talks with Johnny and Ike from Tabletop Troubadour Games.  Their Hagglethorn Hollow product is EPIC.  We talk about their backgrounds, the journey to the product and generally gush about how awesome it is.  At the time of posting their kickstarter has 5 days left.  You do not want to miss this opportunity.  In addition to the campaign they are posting regular updates on their Facebook page.
We're delighted to continue to represent Discount Games Inc as sponsor of our show.  They are helping bring FTN to you.  Please check them out and support the organizations that support us. Discount Games Inc. offers Games Workshop products at 15% off the suggested retail at their website here. You can send an email to the owner Jay. These guys run a podcast too! Check them out.

Please take a moment to check out what they have to offer. You'll find a whole range of gaming products. We really appreciate them for choosing us to promote and if you guys can give them a visit it would mean a lot to us.
Don't have iTunes? Use the player below to access the podcast directly, or add our feed to your favorite player. The player link is below. Please subscribe if you like what you hear.
Podcast Link
Thank you and Enjoy!
Forge the Narrative is mostly a Warhammer 40k Podcast. Each episode is about an hour long. This ideally gives you something neat to listen to on your way to work, or on the way back home. Maybe you can even listen while you are painting or modeling!
FTN mostly focuses on 40k, but again you will see in the first few episodes we take a severe deep dive into nerdom. These have been a blast to record and I hope they help pass the time for you.

Credits:
Paul Murphy – Host
@warmaster_tpm
Panelist:
Justin Troop – troopsmash
Christopher Morgan – captain morgan
Horton Doughton
Ricky Addington