FTN Episode 351 – Are 40k Tanks Realistic? We Ask An Expert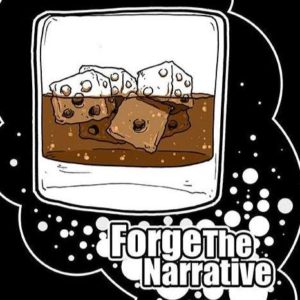 It turns out we have a resident expert on Tanks and we've never asked him about them until now!  Come listen to a world of tanks conversation.  On this episode we showcase three contributors to the NOVA Open Charitable Foundation too.  Come check us out on the NOVA Open Twitch channel this weekend as we host their Virtual Lounge Final Hours Event!
Hey folks,

This weekend we are helping host the NOVA Open Charitable Foundation Virtual Lounge.  We'll be live on Twitch talking about the amazing things they have up for raffle this year and it will be chock full of live commentary from Adam and Paul and a host of guest appearance coming to us via video.
In the first segment of the show we thought we were going to give a few predictions for the Games Workshop preview but we ended up getting super nerdy about tanks.
I am delighted talk about the NOVA Open Charitable Foundation on this episode too. This is an extremely worth while cause and this year we're doing something special – we're hosting their Virtual Lounge. While we can't be at the NOVA Open all together we can bring some fun stuff to the comfort of your own home.
We are joined by three extremely special guests in the middle of this episode – We speak with Brent Amberger from Goobertown Hobbies, Oscar Lars from Oscar Lars Painting and Duncan Rhodes from the Duncan Rhodes Painting Academy.   These wonderful painters and content creators have raffles up for grabs right now.  I'd be proud to own anything these guys have worked on.
After the artist break we come back and give a little prediction on what we'll see from the Necron reveal.  It's always fun to put our finger in the air and see how close we get to the actual releases.
We're delighted to continue to represent Discount Games Inc as sponsor of our show. They are helping bring FTN to you. Please check them out and support the organizations that support us. Discount Games Inc. offers Games Workshop products at 15% off the suggested retail at their website here. You can send an email to the owner Jay. These guys run a podcast too! Check them out.

Please please please check out the new Forge The Narrative objective markers. These things look awesome. Ordering a set is a good way to support one of our sponsors AND the show. Find them here.
Don't have iTunes? Use the player below to access the podcast directly, or add our feed to your favorite player. The player link is below. Please subscribe if you like what you hear.
Podcast Link
Thank you and Enjoy!
Forge the Narrative is mostly a Warhammer 40k Podcast. Each episode is about an hour long. This ideally gives you something neat to listen to on your way to work, or on the way back home. Maybe you can even listen while you are painting or modeling!
FTN mostly focuses on 40k, but again you will see in the first few episodes we take a severe deep dive into nerdom. These have been a blast to record and I hope they help pass the time for you. We are now on
Pandora
!! If you're looking for another place to listen or you've shifted to that platform you can find us there.

Credits:
Paul Murphy – Host
@warmaster_tpm
Panelist:
Adam Camileri
Red Powell
Justin Troop – troopsmash
Christopher Morgan – captain morgan
Ricky Addington
Josh Ginn

Podcast: Play in new window | Download