What Is The Armageddon Series? – Welcome To Season 1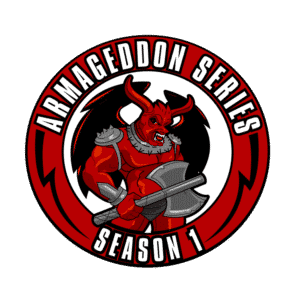 The Armageddon Series is a league of ITC tournaments.  The goal is to promote players, friendly rivalries and participation.  We'll be featuring the players and their performances on this site, podcasts and in community groups.  Take a peek to see how you can participate and be crowned champion of Season 1.
Hi All,
The events in this series are all independent and organized by some of the best community drivers in the South.  All events in the Armageddon Series are ITC events using the ITC missions and scoring.
The four events in the series are:
Series Scoring is based on your game performance.  You're awarded .25 points per battle point, 3 points if you win your game and then a modifier on your score depending on when/if you lose your first game of the tournament.
Your scores are cumulative from event to event,  At the end of the season you drop your lowest score.   This also allows the Organizers of these fine event to compete in the series as well.
What can you win?  Bragging rights…. but also some medals.  Ha.  We will have custom trophies, sponsored prizes and features on the FTN Show.
Thanks a lot for the interest and happy hunting!