Forging a Narrative – Geoff Osborne's Blood Angels
Hey FTN Fans!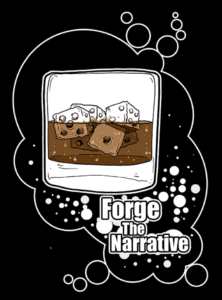 We are back in action with another fan-submitted army by Geoff Osborne. Geoff has been talking and working with us on the show very actively for a long time now. With such a positive attitude and commitment to what the game is all about, we would be remiss to not give Geoff a shout-out after his excellent fan submission and hobby work. While we may be still on board the Blood Angels train (and a beautiful train it is), this army list is incredibly distinct and full of a lot of personality. No matter where your loyalties lie, you should get a kick out of Geoff's submission.
A Scouting Report for Warzone: Atlanta

Geoff has been talking about WZA and his list for a long time now, and its gone through several revisions. On the eve of the great event, what better way to kick off the action than with one of the lists we'll be seeing this weekend? Here's Geoff's Explanation of his hobby and his army:
"I've been playing since early 2nd edition and my love of dreadnoughts started in 1993 with the release of 2nd edition box set (see picture attached) and (the then legal) Ork Dreadnaught that it came with (see other picture).
Since then I've been collecting and playing Blood Angels.  After surviving the metal Dreadnaught years I've been working on converting Blood Angels dreadnoughts to my vision of how they should look and move.  It's truly become a passion of mine.  With the new changes to dreadnought  attack output and the new Chapter Ancients Formation I feel confident bringing them to the battlefield.
I'll be playing 5 dreadnaughts at Warzone this year and I'm really excited for the weekend.  I've even worked on a thematic army list to help forge the narrative before the game and I hope my opponents enjoy it."
So without further ado, here is Geoff's WZA Army:
Forging the Narrative
Geoff's opponents are in for a real treat this weekend, as he has a full backstory ready to show them all. This kind of dedication to the hobby is the sort of thing that inspires us here on the show, and I wish Geoff the best of luck this weekend and appreciate him taking the time to share his hobby with us.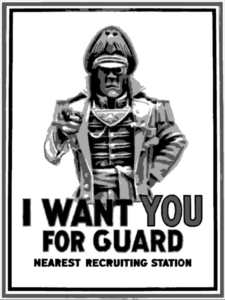 .
Do You Have a Submission Idea?
Tired of seeing red? I'm calling you out, Xenos and traitors! Where are your submissions at? I want to see them! If you have a cool hobby idea, whether its conversions, stories, beat-stick army lists, or thematic armies, then share them with us and you could get your own showcase article right here on FTN. Email us here at the website or send your info to us on our Facebook page. I hope to see you all on Twitch this weekend as we stream Warzone: Atlanta!
Cheers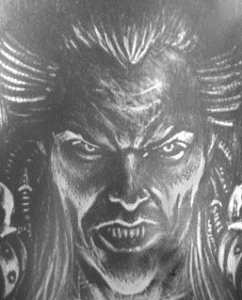 Captain Morgan