FTN Episode 169 – Guns on the Front or Back? How Do You Do Your Land Raider?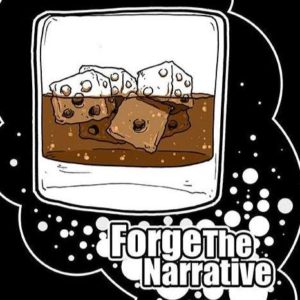 Warzone: Atlanta is Nov 11th-13th here!  We will be streaming live starting on Friday evening for the Horus Heresy Combat Patrol event.  Here is a link to the FTN Twitch Stream
Hey Everyone,
We deal with the least favorite subject of anyone who owns an airbrush in this episode – Cleaning…   We have some different opinions on how often this is required but we all agree it has to be done.  Except Andrew…
I finally received my November White Dwarf magazine and it continues to impress me.  They are very informative and entertaining.  There is SO MUCH in them that it is almost impossible to digest on the first read through.  They are perfect for for the coffee table or reading room.  If you are not already a subscriber, I certainly understand…  The old White Dwarfs were basically just catalogues and the incarnation before these didn't pack enough punch for the buck.  These… These are a real honest to goodness magazine worth the time and the money.
There is no break in this show… We are basically jamming all the way through because Paul is nose down in final Warzone: Atlanta prep.  I apologize in advance for the rush job on the edit but I hope you still find the episode enjoyable.
The Finishing Moves segment is sponsored by Gamemat.eu. Their Industrial Terrain set is great and they offer a product that is pre-painted. This, combined with their mats, is a great way to get playing with professional looking game boards fast.
But… There is no finishing moves in this episode!  I regret to say that, but it will back in a double sized episode next week where we will be back to our normal routine.
Don't have iTunes? Use the player below to access the podcast directly, or add our feed to your favorite player. The player link is below. Please subscribe if you like what you hear.
Podcast Link
Thank you and Enjoy!
Forge the Narrative is mostly a Warhammer 40k Podcast. Each episode is about an hour long. This ideally gives you something neat to listen to on your way to work, or on the way back home. Maybe you can even listen while you are painting or modeling!
FTN mostly focuses on 40k, but again you will see in the first few episodes we take a severe deep dive into nerdom. These have been a blast to record and I hope they help pass the time for you.

Credits:
Paul Murphy – Host
@warmaster_tpm
Panelist:
Justin Troop – troopsmash
Christopher Morgan – captain morgan
Adam Abramowicz – Beyond the Brush Studios
Andrew Whittaker
Podcast: Play in new window | Download