FTN Episode 167 – The Custodes Invade 40k!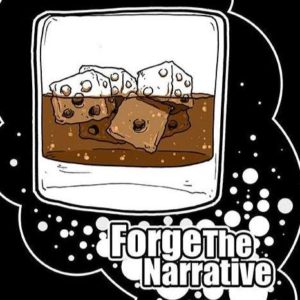 The Burning of Prospero box set is live!   It is such a beautiful box set.  Rules for 40k and formations dropped today on the official Warhammer 40k Facebook page.
Hey guys,
We chat a bit about the Burning of Prospero.  You can find the rules for the 40k use of these crazy awesome models directly from Games Workshop here.
Warzone: Atlanta is just around the corner Nov 11-13th.   On this episode we go over the schedule just a little bit and discuss the 30k Combat Patrol event happening Friday night.  I  am really happy to say how good the prizes for this event and the main event are.  I really love giving stuff away.  Rules for the 30k Combat Patrol event are over at warzoneatlanta.com.
I really want to give a shout out to the GW community team.  These folks have been killing it recently like leaps and bounds more than we have seen or expected from Games Workshop in YEARS!  I think they have some great people on staff who genuinely care about us customers and gamers. It is a breath of fresh air.   I'm talking about everything from feeding us great content on their social media, quick turn around of rules queries and even their own 'spoilers.'   Keep up the good work guys.. pip pip or whatever you folks say in the UK 🙂
The Finishing Moves segment is sponsored by Gamemat.eu. Their Industrial Terrain set is great and they offer a product that is pre-painted. This, combined with their mats, is a great way to get playing with professional looking game boards fast.
The Finishing Moves segment is all about lenses and lights this time.  We have Adam talk a bit about his techniques and the rest of us share some more 'low tech' solutions to this common problem.
Don't have iTunes? Use the player below to access the podcast directly, or add our feed to your favorite player. The player link is below. Please subscribe if you like what you hear.
Podcast Link
Thank you and Enjoy!
Forge the Narrative is mostly a Warhammer 40k Podcast. Each episode is about an hour long. This ideally gives you something neat to listen to on your way to work, or on the way back home. Maybe you can even listen while you are painting or modeling!
FTN mostly focuses on 40k, but again you will see in the first few episodes we take a severe deep dive into nerdom. These have been a blast to record and I hope they help pass the time for you.

Credits:
Paul Murphy – Host
@warmaster_tpm
Panelist:
Justin Troop – troopsmash
Christopher Morgan – captain morgan
Adam Abramowicz – Beyond the Brush Studios
Andrew Whittaker
Podcast: Play in new window | Download