FTN Episode 268 – We All Make Deployment Mistakes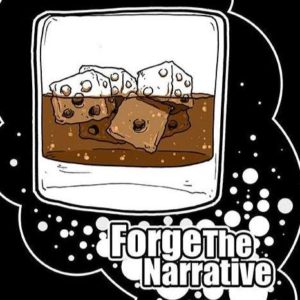 As good as I claim to be I still make deployment mistakes that end up costing me the game. It's easy for us to misjudge exactly what our opponent can do and end up in a tight spot just 'going through the motions' until time is called.  We shed some light on that stuff this episode to help you avoid the same fate I took this week.
Hey hey,
I think episode we focus on what the Nids and Orks can do to your face…   In all seriousness we discuss how quickly and reliably they can get across the field to tie up your lines or otherwise disrupt your plans.
This puts you on lock down for the rest of the game and the sad thing is that it was likely preventable.   you may not have ended up winning the game but you could at least 'play' the game the whole time.  Proper deployment on your side prevents you from having to play on the back foot hoping for successive strings of luck.
In the middle part of the show we're joined by the ever charming AceFace. John Hickton.  We talk about his major tournament happening next weekend but we also talk, and focus, on his charity raffle.  This is for a great cause and a perfect way to still be a part of the event even if you can't make it on sight.  This is an opportunity to win some amazing things and have 100% of the proceeds go to the charity.  Thanks for at least taking a look.
The last part of the show I'm reminded that I did NOT kick off the first show of the new year with new player tips.  Please give me another chance!  The second show of the year will have a newer player forucs
We're delighted to continue to represent Discount Games Inc as sponsor of our show. They are helping bring FTN to you. Please check them out and support the organizations that support us. Discount Games Inc. offers Games Workshop products at 15% off the suggested retail at their website here. You can send an email to the owner Jay. These guys run a podcast too! Check them out. I believe they currently have few of the GW Holiday Bundles still available too!


We proudly represent Firmer Terra as well. I had a great time speaking with one of the founders and I thought their offering would be PERFECT for a lot of gamers out there. Right now they are offering impressive shipping promotions to buyers in the US. Please check them out.
Finishing Moves will be back next week will be about MUD! We'll tell you how to make it eewie and gewie.
Don't have iTunes? Use the player below to access the podcast directly, or add our feed to your favorite player. The player link is below. Please subscribe if you like what you hear.
Podcast Link
Thank you and Enjoy!
Forge the Narrative is mostly a Warhammer 40k Podcast. Each episode is about an hour long. This ideally gives you something neat to listen to on your way to work, or on the way back home. Maybe you can even listen while you are painting or modeling!
FTN mostly focuses on 40k, but again you will see in the first few episodes we take a severe deep dive into nerdom. These have been a blast to record and I hope they help pass the time for you.

Credits:
Paul Murphy – Host
@warmaster_tpm
Panelist:
Justin Troop – troopsmash
Christopher Morgan – captain morgan
Ricky Addington

Podcast: Play in new window | Download