FTN Episode 312 – Fear the Tyranids – The Big Bugs are Back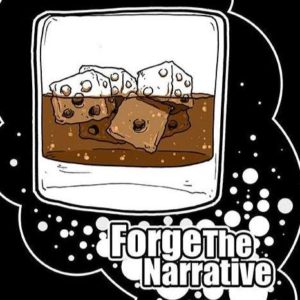 Chapter Approved 2019 has given us a lot to think about.  In this show we tackle two more super factions – the Tyranids and the Aeldari. Between Blood of Baal and Chapter Approved there are a ton more options to put on the table.
Hi guys,

We talk a lot about Exocrines in this episode.  To us these will be the break out unit for the Tyranids again.  These things saw some play early in 8th but there is a new 1 CP strat that allows them to fire as as if they were stationary even if they moved.  This is HUGE – almost as big as the Exocrine itself.
We weave in a little insidious talk about the Genestealer Cults as well.  This faction seems largely unaffected by the changes in Chapter Approved.  The Aberrants got a little bit of a point increase but it seems like the rest of the faction is rocking and rolling as normal.  The GSC is not an easy list to play and required a TON of models so its nice to see that the people who committed to that get to continue to enjoy the fruits of their labor.
Please please please check out the new Forge The Narrative objective markers. These things look awesome. Ordering a set is a good way to support one of our sponsors AND the show. Find them here.
We give a high level pass to the Aeldari super faction too.  There are some neat tricks you can pull off with the Warlock Conclaves that become a little more attractive with point decreases and a few tricks possibly slipping in from the first Psychic Awakening.
Is this enough to get the Warlock or Seer Councils back on the table?  I'm not sure – some changes to the Legends Banshee Mask for Autarchs may put a damper on Jet Bike army strategies but time will tell.  I know I'll be building some lists soon.
We're delighted to continue to represent Discount Games Inc as sponsor of our show. They are helping bring FTN to you. Please check them out and support the organizations that support us. Discount Games Inc. offers Games Workshop products at 15% off the suggested retail at their website here. You can send an email to the owner Jay. These guys run a podcast too! Check them out.

This is an extra long show and we didn't have time for a hobby segment. It will be back next week!
Don't have iTunes? Use the player below to access the podcast directly, or add our feed to your favorite player. The player link is below. Please subscribe if you like what you hear.
Podcast Link
Thank you and Enjoy!
Forge the Narrative is mostly a Warhammer 40k Podcast. Each episode is about an hour long. This ideally gives you something neat to listen to on your way to work, or on the way back home. Maybe you can even listen while you are painting or modeling!
FTN mostly focuses on 40k, but again you will see in the first few episodes we take a severe deep dive into nerdom. These have been a blast to record and I hope they help pass the time for you.

Credits:
Paul Murphy – Host
@warmaster_tpm
Panelist:
Justin Troop – troopsmash
Christopher Morgan – captain morgan
Ricky Addington
Josh Ginn
Podcast: Play in new window | Download