FTN Episode 335 – #New40k Hopes and Dreams – What Are Yours?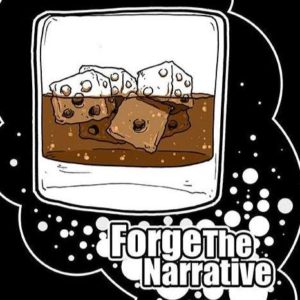 We're joined by several 40k notables this week.  It's a fun series of conversations about what we hope makes its way into Warhammer 40,000 9th Edition.  We hope you like all the guests this week.  We go over the Studio Q&A and discuss the news from Engine War.
Hey all,

The first special guest is Stephen Box from Vanguard Tactics.  He and I recorded moments after the Q&A and were still reeling from the reveals.  To know that nothing is being phased out from 8th right now is freaking amazing.  It keeps the wheels turning on army list design.  Expect some great things from Stephen as we know more.
In between the special guests Adam and Paul share our thoughts on the Q&A too.
Please please please check out the new Forge The Narrative objective markers. These things look awesome. Ordering a set is a good way to support one of our sponsors AND the show. Find them here.
Archon Skari is next on the special guest list.  I love chatting with him.  He's such a positive force in the hobby and always has been.  Check him out if you aren't familiar already.
Last week I said that Adam and were executed about the changes to Command Points.  I meant excited.  But you get the idea.  Executed works too.  Ha!   After Skari good ole Val Heffelfinger joins us to give his thoughts on 9th.  Val is absolutely awesome and such a low key champion of this hobby we love so much.  It's always good to have him on the show.
We're delighted to continue to represent Discount Games Inc as sponsor of our show. They are helping bring FTN to you. Please check them out and support the organizations that support us. Discount Games Inc. offers Games Workshop products at 15% off the suggested retail at their website here. You can send an email to the owner Jay. These guys run a podcast too! Check them out.

This is an extra long show this week and I hope you excuse the lack of hobby segment in exchange for talking to these great community leaders. Join us next week!
Don't have iTunes? Use the player below to access the podcast directly, or add our feed to your favorite player. The player link is below. Please subscribe if you like what you hear.
Podcast Link
Thank you and Enjoy!
Forge the Narrative is mostly a Warhammer 40k Podcast. Each episode is about an hour long. This ideally gives you something neat to listen to on your way to work, or on the way back home. Maybe you can even listen while you are painting or modeling!
FTN mostly focuses on 40k, but again you will see in the first few episodes we take a severe deep dive into nerdom. These have been a blast to record and I hope they help pass the time for you.

Credits:
Paul Murphy – Host
@warmaster_tpm
Panelist:
Adam Camileri
Red Powell
Justin Troop – troopsmash
Christopher Morgan – captain morgan
Ricky Addington
Josh Ginn
Podcast: Play in new window | Download