FTN Episode 343 – New 40k Points review and Special Segment With Duncan Rhodes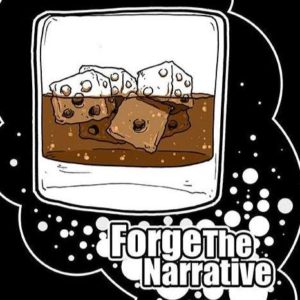 This is another double sized episode!  We open the show with a segment about the sweeping point increases in Warhammer 40k 9th Edition.  In the middle of the show we're joined by mini painting rock star Duncan Rhodes before coming back with the regular gang to continue our thoughts on the new state of 40k.
Hey folks,

Some big point changes are coming down the pipe for every faction.  EVERY FACTION!  There is a clear move by the designers to slim the game down a bit.  It's interesting. We could have just said 'we all play 1750 now' but that seems to be less well received than keeping everyone's idea that we seem to like saying 2000 points.  2000 points won't buy you as much right now.
I expect this to change over time.  We might not remember that far back but this is very much like Index 40k from the start of 8th edition.  Outside of a few outliers that were changed with the early Erratas, like the rule of 3, the game was fairly balanced.  Now the cycle begins anew.  We all secretly hope we're the first to benefit from Codex Creep, ha!
In the middle of the show we are joined by the amazing Duncan Rhodes.  He gives us some insight on what he and Rodger have been up to the last few months.  It's an absolute pleasure to speak with him.  He's a phenomenal painter and ambassador for this hobby.  It's cool to be able to see him stretch his legs and go where his hobby inspiration takes him.
We come back with Adam, Red and Paul to continue our grind through the points.
We don't cover everything but we talk about a few things important to us.  I'm pretty excited to try a few big mini BA games where I push around a few 8 man Sanguinary Guard squads backed up by super characters and Dreadnoughts.
We're delighted to continue to represent Discount Games Inc as sponsor of our show. They are helping bring FTN to you. Please check them out and support the organizations that support us. Discount Games Inc. offers Games Workshop products at 15% off the suggested retail at their website here. You can send an email to the owner Jay. These guys run a podcast too! Check them out.

Please please please check out the new Forge The Narrative objective markers. These things look awesome. Ordering a set is a good way to support one of our sponsors AND the show. Find them here.
Don't have iTunes? Use the player below to access the podcast directly, or add our feed to your favorite player. The player link is below. Please subscribe if you like what you hear.
Podcast Link
Thank you and Enjoy!
Forge the Narrative is mostly a Warhammer 40k Podcast. Each episode is about an hour long. This ideally gives you something neat to listen to on your way to work, or on the way back home. Maybe you can even listen while you are painting or modeling!
FTN mostly focuses on 40k, but again you will see in the first few episodes we take a severe deep dive into nerdom. These have been a blast to record and I hope they help pass the time for you.

Credits:
Paul Murphy – Host
@warmaster_tpm
Panelist:
Adam Camileri
Red Powell
Justin Troop – troopsmash
Christopher Morgan – captain morgan
Ricky Addington
Josh Ginn
Podcast: Play in new window | Download