FTN Episode 409 – Is Warhammer 40k Balanced? Okay.. What About Now?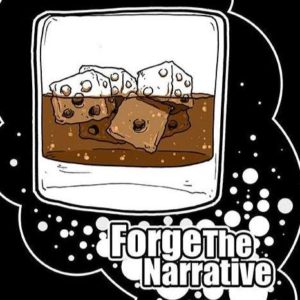 The Balance update is here and people by in large seem to be digging it.  Is it what we needed to put Competitive 40k back on track?  We are really seeing the beauty of the Matched Play rules design starting to flourish.
Hi all,

Like every other content creator that covers Warhammer 40,000 matched play we are talking about the balance update.  It may not look like much but it is a doosey.
The Drukhari get a little bit of a downgrade by upping the points on a few units and the same goes for Adeptus Mechanicus.  The good thing for those factions is it doesn't make them uplayable in the slightest.  The factions still have their teeth but opponents will feel like they have more of a fighting chance.
I think sometimes people sort of forget that several of the restrictions on how the game is played or how many times you can take X or do Y is a result of the Matched Play rules set which is a subset of the overall game of Warhammer 40k.
The Rules Folks took advantage of that and tweaked those matched play rules a bit to restrict the number of Aircraft that players can take based on the point level of the game.
The add to that the also put some restrictions in for the Orks limiting the number of a specific type of units they can take on the table as well.
We're delighted to continue to represent Discount Games Inc as sponsor of our show. They are helping bring FTN to you. Please check them out and support the organizations that support us. Discount Games Inc. offers Games Workshop products at 15% off the suggested retail at their website here. You can send an email to the owner Jay. These guys run a podcast too! Check them out.

Overall – very well done GW.  Keep it up!
Don't have iTunes? Use the player below to access the podcast directly, or add our feed to your favorite player. The player link is below. Please subscribe if you like what you hear.
Podcast Link
Forge the Narrative is mostly a Warhammer 40k Podcast. Each episode is about an hour long. This ideally gives you something neat to listen to on your way to work, or on the way back home. Maybe you can even listen while you are painting or modeling!
FTN mostly focuses on 40k, but again you will see in the first few episodes we take a severe deep dive into nerdom. These have been a blast to record and I hope they help pass the time for you. We are now on
Pandora
!! If you're looking for another place to listen or you've shifted to that platform you can find us there.

Credits:
Paul Murphy – Host
@warmaster_tpm
Panelist:
Adam Camileri
Red Powell
Tanya Gates
Honorific:
Justin Troop – troopsmash
Christopher Morgan – captain morgan
Ricky Addington
Josh Ginn

Podcast: Play in new window | Download