FTN Episode 408 – Did The Orks Really Need New Rules?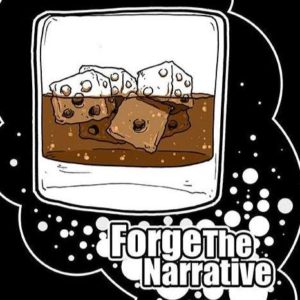 We're cracking open Octarius Book 2.  For Matched Play the book is focused largely on Orks.  The Blood Axe faction gets a pretty nice set of abilities.  There is an Ork Army of Renown in the book too!  If you're an Ork player you're definitely going to want this book and if you're encountering a lot of Orks and tournaments you may be scratching your head and asking some of the same questions we do.
Hi folks,

Did the Orks actually need new rules?  I guess you can ask that about most factions but it's very interesting to continue to see additional rules coming out for a faction that already got new rules in recent memory.
For most players this might not matter but as tournament players where we see Orks continuing to dominate the scene with some pretty bonkers power only to see the faction get some additional abilities, it seems a little weird.
The good news for folks concerned is that the Buggies and such are likely going to keep running the army the way they have been and not use this army of renown at the moment as it looks like a bit of a 'side grade' opposed to an upgrade.  I do like how this book offers another way to play an existing force someone may own.
The Blood Axes get an actual upgrade which is cool and also a nice littler reward for folks who may be playing the faction and its some incentive to get 'boyz' on the table which we've heard is something some Ork players think they may be missing.
The Imperial Agents in this book are…  in the book, ha!  They provide some cool flavor and I like the option of playing with great looking units and the opportunity to include a pupper!
We're delighted to continue to represent Discount Games Inc as sponsor of our show. They are helping bring FTN to you. Please check them out and support the organizations that support us. Discount Games Inc. offers Games Workshop products at 15% off the suggested retail at their website here. You can send an email to the owner Jay. These guys run a podcast too! Check them out.

The Finishing Moves segment will be back next week. Let us know if there is anything you'd like us to cover.
Don't have iTunes? Use the player below to access the podcast directly, or add our feed to your favorite player. The player link is below. Please subscribe if you like what you hear.
Podcast Link
Forge the Narrative is mostly a Warhammer 40k Podcast. Each episode is about an hour long. This ideally gives you something neat to listen to on your way to work, or on the way back home. Maybe you can even listen while you are painting or modeling!
FTN mostly focuses on 40k, but again you will see in the first few episodes we take a severe deep dive into nerdom. These have been a blast to record and I hope they help pass the time for you. We are now on
Pandora
!! If you're looking for another place to listen or you've shifted to that platform you can find us there.

Credits:
Paul Murphy – Host
@warmaster_tpm
Panelist:
Adam Camileri
Red Powell
Tanya Gates
Honorific:
Justin Troop – troopsmash
Christopher Morgan – captain morgan
Ricky Addington
Josh Ginn

Podcast: Play in new window | Download