FTN Episode 419 – NEW Codex Tau First Impressions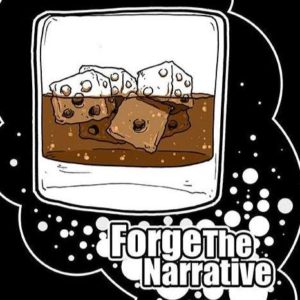 It is always exciting when a new Codex comes up for pre order.  This book is no different.  We know that Tau have not been incredibly popular on the Grand Tournament scene recently but that could all change.  There are a ton new abilities in this book that may re-install this faction to the podiums.
Hi all,

Games Workshop was kind enough to provide us with a review copy of Codex Tau.  This dex brings about some big changes to the Tau battle strategy and something we have all feared at one time or another – Marketlights.
The lead up to this release has been a story of Rail Cannons.   They are big, flashy and definitely pack a punch.   I think as we learn more about the book we'll come to tell a tale of Smart Missile Systems and Battlesuits.
The Ghostkiel is amazing.  I really expect this to be in every early build for Tau generals.
There is a bit of a renewed lease on life for the Stormsurge.  Thus model has only had brief glances at the tabletop in years past.  Now…  we may see it.
One thing is for sure – Tau generals are going to love this.  It looks like there are several ways to put together great lists.    And Kroot… let's talk about Kroot for a bit.  Not only can you field a full army of Kroot, they may actually do well.  ha!  Sure, it sounds like a gimmick but there are ton of stratagems that really help the Kroot perform on the table.
We're delighted to continue to represent Discount Games Inc as sponsor of our show. They are helping bring FTN to you. Please check them out and support the organizations that support us. Discount Games Inc. offers Games Workshop products at 15% off the suggested retail at their website here. You can send an email to the owner Jay. These guys run a podcast too! Check them out.

The Finishing Moves Segment will be back next week!
Don't have iTunes? Use the player below to access the podcast directly, or add our feed to your favorite player. The player link is below. Please subscribe if you like what you hear.
Podcast Link
Forge the Narrative is mostly a Warhammer 40k Podcast. Each episode is about an hour long. This ideally gives you something neat to listen to on your way to work, or on the way back home. Maybe you can even listen while you are painting or modeling!
FTN mostly focuses on 40k, but again you will see in the first few episodes we take a severe deep dive into nerdom. These have been a blast to record and I hope they help pass the time for you. We are now on
Pandora
!! If you're looking for another place to listen or you've shifted to that platform you can find us there.

Credits:
Paul Murphy – Host
@warmaster_tpm
Panelist:
Adam Camileri
Red Powell
Tanya Gates
Honorific:
Justin Troop – troopsmash
Christopher Morgan – captain morgan
Ricky Addington
Josh Ginn

Podcast: Play in new window | Download