FTN Episode 420 – Las Vegas Open 2022 and Eldrich Omens Preview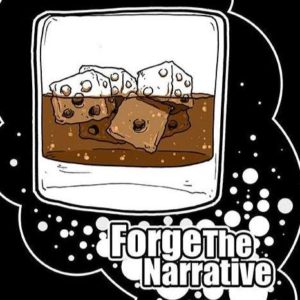 The LVO is back baby!  Several of us were able to make and had a great time.  We recap some of that experience before diving into Eldrich Omens first looks.  The new minis are great!  It cool to see the options and poses still exist in the kit.
Hi everyone.

This show is a little short this week.  Many apologies. I'm a little worn out from the trip but next week we'll be back to normal.
We kick the show off taking about the crazy action we saw at the LVO.  We had some new faces take the event brackets by storm! Pretty cool to see.  It's not surprising that Richard Siegler took down the whole event.  If he is anywhere in the top cut you know he's odds on favorite to take the event.
Custodes seemed to do the best overall with their new book beating out Thicc City and Crusher Stampede.   Both of those armies sort of lost steam as the event coalesced.   It's possible they are truly yesterday's meta.  They will still be a terror of a three round event but do they have what it takes to go all the way in a 5+ rounder still?  I'm sure we'll find out over the coming weeks.
Space Marines of all types and Orks struggled to make it deep into day 2 with no losses.  Wow.  Would anyone have called that?
Eldrich Omens is pretty sweet.  This is the first opportunity to get your hands on some new models and we know a lot of players will jump on that.  The price point is definitely not for everyone.  I'm sure these kits will make their way out individually eventually.  There looks like there is going to be a WHOLE lot to pick up for the new Aeldari range.  I can't wait!  Games Workshop was nice enough to provide us a copy and we're happy to share our thoughts with you.
We're delighted to continue to represent Discount Games Inc as sponsor of our show. They are helping bring FTN to you. Please check them out and support the organizations that support us. Discount Games Inc. offers Games Workshop products at 15% off the suggested retail at their website here. You can send an email to the owner Jay. These guys run a podcast too! Check them out.

The Finishing Moves Segment will be back next week!
Don't have iTunes? Use the player below to access the podcast directly, or add our feed to your favorite player. The player link is below. Please subscribe if you like what you hear.
Podcast Link
Forge the Narrative is mostly a Warhammer 40k Podcast. Each episode is about an hour long. This ideally gives you something neat to listen to on your way to work, or on the way back home. Maybe you can even listen while you are painting or modeling!
FTN mostly focuses on 40k, but again you will see in the first few episodes we take a severe deep dive into nerdom. These have been a blast to record and I hope they help pass the time for you. We are now on
Pandora
!! If you're looking for another place to listen or you've shifted to that platform you can find us there.

Credits:
Paul Murphy – Host
@warmaster_tpm
Panelist:
Adam Camileri
Red Powell
Tanya Gates
Honorific:
Justin Troop – troopsmash
Christopher Morgan – captain morgan
Ricky Addington
Josh Ginn

Podcast: Play in new window | Download