FTN Episode 429 – The Balance Data Slate Attacks – Revenge of the Balance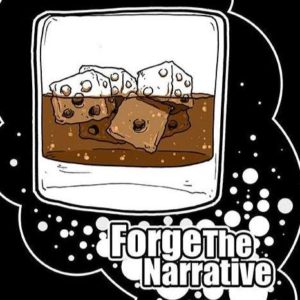 The Q2 Balance Data Slates swings for the fences and NO ONE IS SAFE!  Just kidding… it's actually pretty even keel and these changes should reinvigorate matched play in ways we didn't expect.  The goal seemed to be to smooth out the top rungs of competitive lists and lift up the under performers.  It does that.
Hi all,

Please consider grabbing an FTN T-shirt to help us celebrate the shows anniversary. The link can be found here. Proceeds will go to doing something nice for cast members of the show. The sticker is cool too and has been on my laptop for a year.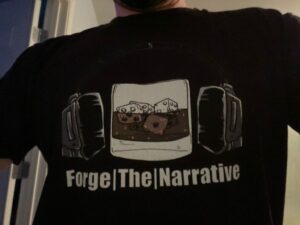 GUARD ARE BACK BABY!   Okay okay okay, I got a little excited but I'm pretty interested in seeing how the guard changes inspire generals to get back on the table.  It's been super lean for them this edition.  This is a band-aid for sure but its the best thing they've gotten to date in 9th.
Custodes tumble and lose a TON of their flexibility.  I don't know how I feel about this yet and I'm not sure we can truly understand how this will impact list building but it is definitely going to be harder for Custodes players to score points round to round.  It's not impossible though.
Astartes of all types get a massive boost to their armor saves. This will 100% change what people consider taking and mark these words… We'll see more Chaos Space Marines as result of it.
One of the more controversial changes is around the bodyguard rule. Now it takes the game a little bit out of the abstract and more into a less fun sponge sort of process.  I don't mind this.  There is sniper mechanic in the game that doesn't get as much play as you might expect.  Maybe that changes now causing players to have more interaction on the table and play a little less cavalier?  We'll see.
We're delighted to continue to represent Discount Games Inc as sponsor of our show. They are helping bring FTN to you. Please check them out and support the organizations that support us. Discount Games Inc. offers Games Workshop products at 15% off the suggested retail at their website here. You can send an email to the owner Jay. These guys run a podcast too! Check them out.

We have some t-shirts a really cool sticker up for sale to celebrate us being nine years deep into this show. Check them out here.
Don't have iTunes? Use the player below to access the podcast directly, or add our feed to your favorite player. The player link is below. Please subscribe if you like what you hear.
Podcast Link
Forge the Narrative is mostly a Warhammer 40k Podcast. Each episode is about an hour long. This ideally gives you something neat to listen to on your way to work, or on the way back home. Maybe you can even listen while you are painting or modeling!
FTN mostly focuses on 40k, but again you will see in the first few episodes we take a severe deep dive into nerdom. These have been a blast to record and I hope they help pass the time for you. We are now on
Pandora
!! If you're looking for another place to listen or you've shifted to that platform you can find us there.

Credits:
Paul Murphy – Host
@warmaster_tpm
Panelist:
Adam Camileri
Red Powell
Tanya Gates
Honorific:
Justin Troop – troopsmash
Christopher Morgan – captain morgan
Ricky Addington
Josh Ginn

Podcast: Play in new window | Download