FTN Epsidode 430 – Is Your CSM Player Friend Happy Now?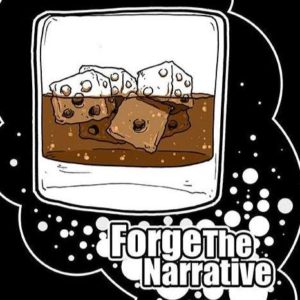 We kick the show off talking a bit about the Chaos Space Marine teasers provided by the Warhammer Community team before going on to chat about the ripples from the Balance Data Slate and Knight news.  Hobby Segment this week is about alternative ways to base your flying models.
Hi all,

Please consider grabbing an FTN T-shirt to help us celebrate the shows anniversary. The link can be found here. Proceeds will go to doing something nice for cast members of the show. The sticker is cool too and has been on my laptop for a year.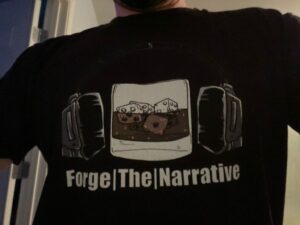 No dates yet but we have some cool news about Chaos Space Marines and what we can expect if and when they ever get a new book.  It's pretty exciting to think about what they may get but it is way too early to speculate too much,
The Balance Data Slate continues to shake up the meta as generals all around the world are adjusting to the changes.  Custodes seem to still be doing just fine with a few minor tweaks to their lists, Aeldari are wrecking faces all over the place and Astra Militarum is still struggling.  But is it though?  Or are people still just a bit gun shy?  Did you see what I did there??
What we've seen so far about Knights, both flavors, has folks scratching their heads wondering if these new profiles and expanded abilities are enough to keep them on the table in what is an extremely killy/dangerous edition of Warhammer.
As we've seen with all the previews we need to get the book in hand to really explore all the combos and ins and outs.  It's very difficult to know what an army is all about from a couple of short articles and a glimpse of just a couple of abilities.
We're delighted to continue to represent Discount Games Inc as sponsor of our show. They are helping bring FTN to you. Please check them out and support the organizations that support us. Discount Games Inc. offers Games Workshop products at 15% off the suggested retail at their website here. You can send an email to the owner Jay. These guys run a podcast too! Check them out.

The Finishing Moves segment is about alternative ways to base your flying models.  We have some t-shirts a really cool sticker up for sale to celebrate us being nine years deep into this show. Check them out here.
Don't have iTunes? Use the player below to access the podcast directly, or add our feed to your favorite player. The player link is below. Please subscribe if you like what you hear.
Podcast Link
Forge the Narrative is mostly a Warhammer 40k Podcast. Each episode is about an hour long. This ideally gives you something neat to listen to on your way to work, or on the way back home. Maybe you can even listen while you are painting or modeling!
FTN mostly focuses on 40k, but again you will see in the first few episodes we take a severe deep dive into nerdom. These have been a blast to record and I hope they help pass the time for you. We are now on
Pandora
!! If you're looking for another place to listen or you've shifted to that platform you can find us there.

Credits:
Paul Murphy – Host
@warmaster_tpm
Panelist:
Adam Camileri
Red Powell
Tanya Gates
Honorific:
Justin Troop – troopsmash
Christopher Morgan – captain morgan
Ricky Addington
Josh Ginn

Podcast: Play in new window | Download