FTN Episode 472 – Where Has The Time Gone? 10 Years You Say?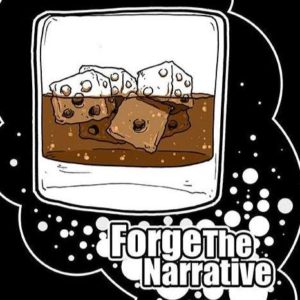 Wow. A decade of talking about Warhammer to the internet.  The support, love and high fives from folks all around the world means so much.  Thanks so much to all the listeners new and old.  We talk about vacation on this episode…
Hey all,

Please consider grabbing an FTN T-shirt to help us celebrate the shows anniversary. The link can be found here. Proceeds will go to doing something nice for cast members of the show. The sticker is cool too and has been on my laptop for a year.  It's the best sticker I've ever owned.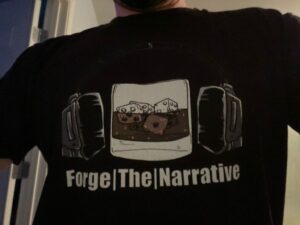 Believe me when I say this is not goodbye.  We love what we do and the team is anxious to get into season 2 of the FTN show but we are going to take a short break.  Vacation time… We're already planning the vacation vlogs or whatever we end up calling them.  It might be paint and chats or silly live streams or something.  Just something to bridge the gap over the next short while to recharge the batteries.  Please please please don't hesitate to hit us up on the socials.  I completely understand we're a weekly show and I am going to miss the back and forth.  If you're in the same boat please know the invitation to hit me up on twitter or instagram or the facebook page is sincere.
We reminisce about how we all came together in this incarnation of the show and what it means to us but not in the 'final' way because believe me when and if that day ever comes there will be a LOT of other people to thank – including my wife and kids for their support over the years.  The group is already missing getting together every week and we aren't even sure on what we'll do with our time next week, ha!
We talk about Adepticon coming up, hot dogs and pizza.  The culture of the event venues is so important and a huge part of what we've come to enjoy from these experiences.
Red talks about a recent win at a local tournament with his World Eaters.    Sincerely, no matter how long or how many times you've listened to the show it means so much to us.  We absolutely will be back in a couple/few weeks with more content from the cast and a fresh start on some other projects.  Keep your eyes and ears peeled.
We're delighted to continue to represent Discount Games Inc as sponsor of our show. They are helping bring FTN to you. Please check them out and support the organizations that support us. Discount Games Inc. offers Games Workshop products at 15% off the suggested retail at their website here. You can send an email to the owner Jay. These guys run a podcast too! Check them out.

The Hobby segment will be back! We have some t-shirts a really cool sticker up for sale to celebrate us being nine years deep into this show. Check them out here.
Don't have iTunes? Use the player below to access the podcast directly, or add our feed to your favorite player. The player link is below. Please subscribe if you like what you hear.
Podcast Link
Forge the Narrative is mostly a Warhammer 40k Podcast. Each episode is about an hour long. This ideally gives you something neat to listen to on your way to work, or on the way back home. Maybe you can even listen while you are painting or modeling!
FTN mostly focuses on 40k, but again you will see in the first few episodes we take a severe deep dive into nerdom. These have been a blast to record and I hope they help pass the time for you. We are now on
Pandora
!! If you're looking for another place to listen or you've shifted to that platform you can find us there.

Credits:
Paul Murphy – Host
@warmaster_tpm
Panelist:
Adam Camileri
Red Powell
Tanya Gates
Honorific:
Justin Troop – troopsmash
Christopher Morgan – captain morgan
Ricky Addington
Josh Ginn

Podcast: Play in new window | Download