FTN's Black Library Card – Author Interview Compliation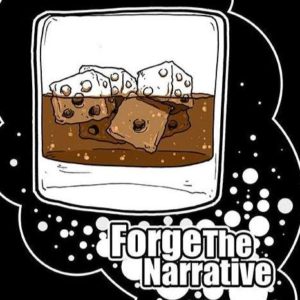 Yo guys,
You may not be familiar with the FTN show but have had the wonderful opportunity to sit down with some of the best Black Library authors.  They have been able to speak candidly with us about their works AND let us record it, ha!    If you are interested in this sort of thing please check them out.  Hopefully they help pass some time during the holiday season.  People also seem to like listening while they paint.  There are no spoilers in these, so if you haven't ready their books yet you're still safe!
If you like this sort of thing please consider subscribing or hitting us up on our Facebook page.
Gav Thorpe
Original Airing: July 2016
We sit and chat with Gav about his recent projects with Black Library. Additionally, we discuss the early days of GW and his involvement there. Not an episode you want to miss if you're a long-time GW veteran.  Gav starts around 42 minutes in.
John French and Nick Kyme
Original Airing: July 2016, and August 2016.
Paul sneaks off to Warhammer World and snags an interviews with John French and Nick Kyme. They discuss everything from John's own hobby to the books and characters he's written and start off talking about Praetorian of Dorn.  This show is a collection of the three interview released to date with these guys.  The spot with Nick covers all things Salamanders and a bit about how he got started with these guys.  Then we catch back up with John for a spot we aired back in July.
David Annandale
Original Airing: September 2016
David is an accomplished writer in the horror genre, and we get some fantastic insights into how his expertise has helped him write in the Warhammer universe. Any horror fans or 40k/30k fans will find something they like about this interview.  This interview is great, we cover a lot and David is a joy to speak with.
Nick Kyme
Original Airing: October 2016
Nick is back for some more insight into the Salamanders and his recent addition to the Horus Heresy series: Sons of the Forge. This is another must-hear for anyone who wants to know what the sons of Vulkan are up to during the Heresy.  The interview starts around 32 minutes in.
Gav Thorpe:
Original Airing November 2016
Gav joins again and we get to hit him with some pretty direct Dark Angel questions on the heels of Azrael being released.  His wealth of knowledge about the hobby, the genre and the characters he's written about is amazing.  We really enjoy being able to share stuff like this on the show.
Graham McNeill
Original Airing: November 2016
Graham graciously gives us some time to discuss his work for the Black Library, including some insights into his upcoming book about Magnus the Red. Additionally, we get some information about the original planning of the Horus Heresy series, and remark on how it has evolved from the original ideas to the megalithic story it is now.  These bonus episodes we do for the show also run about an hour long.  This one is all Graham.
These next two are from the wayback machine!   We did this a while ago before we settled in on the new format.  We had the pleasure of speaking with James Swallow about his work prior and up until this time.
James Swallow
Original Airing: May 2015
In our first interview, James Swallow breaks down some interesting insight into the Horus Heresy, and we discuss with him our mutually favorite Chapter/Legion – the Blood Angels.  The interview starts around 45 minutes in.
James Swallow
Original Airing: September 2015
Our second interview with James, we discus some more 40k stuff along with discussing his recent work on the Star Wars expansions for Disney Infinity.  The interview starts about 26 minutes in.
Podcast: Play in new window | Download