FTN Episode 250 – Making Space Wolves Work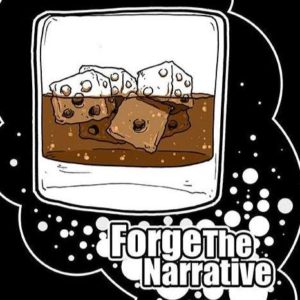 It's just Paul and Chris today but the rest of the crew will be back next week.  We explore making Space Wolves work on the table and some upcoming test games.  It's such a strong codex and there are lots of bells and whistles to get distracted with.
Hey all,
We take a deeper look at the Space Wolves this week and discuss some sample army inclusions.
Paul plans to attempt a Blood Angel and Wolf team up. We'll see how that goes.
We talk a bit about Logan and how much of a force multiplier he is.  He hits hard too.  Again.. the Space Wolves have no shortage of cool things to take in their army.  Chris brings up a couple of cool points about Forge World too.
Clearly we're excited about this book but it's nice to have the idea of putting Power Armor guys back on the table.
We ask people to submit their tournament and events for us to talk about next week.  If you've got something you'd like us to talk about please give us a shout on Twitter or Facebook.
Don't have iTunes? Use the player below to access the podcast directly, or add our feed to your favorite player. The player link is below. Please subscribe if you like what you hear.
Podcast Link
Thank you and Enjoy!
Forge the Narrative is mostly a Warhammer 40k Podcast. Each episode is about an hour long. This ideally gives you something neat to listen to on your way to work, or on the way back home. Maybe you can even listen while you are painting or modeling!
FTN mostly focuses on 40k, but again you will see in the first few episodes we take a severe deep dive into nerdom. These have been a blast to record and I hope they help pass the time for you.

Credits:
Paul Murphy – Host
@warmaster_tpm
Panelist:
Justin Troop – troopsmash
Christopher Morgan – captain morgan
Horton Doughton
Ricky Addington

Podcast: Play in new window | Download