FTN Episode 275 – HUGE ITC Changes Coming – Points and Missions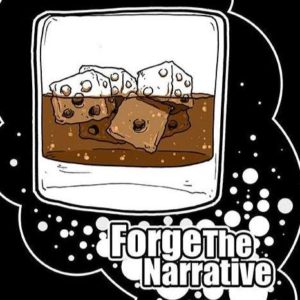 Reece Robins from Frontline Gaming and the ITC joins us this week to talk about several massive changes happening for the 2019 ITC season.    This is a great jumping on point if you are not a current ITC participant.  Already playing for points?  Then you want to hear about these changes.
Hey guys,
The first thing we talk about, and likely the biggest change to the ITC this season is HOW you earn points.  Before the scale was such that the larger you event, with the more rounds, the more points you earned.  This is still the case but instead of mega super events like the LVO with a high number of rounds and a million players skewing the points so dramatically it will now have a much smoother impact.
You will still need to compete in the larger events to challenge the top spots in Factions or for high placement in the ITC in general but someone doing mediocre in one of these mega events will no longer 'wipe out' your RTT and GT scores.
This, in theory, will still continue to encourage those local scenes and still incentivize players to attend smaller Grand Tournament (by ITC standards) level tournaments.  It's a win/win, I think.  It's certainly an incorporation of feedback from current ITC players. The ITC continues to evolve and it's got me excited.
We are approaching Adepticon and at the time of this writing I've painted almost 3000 points for my team.  1000 points left to go…   It's a little overwhelming since I started in January.  Thanks a lot for everyone who's following on twitter @warmaster_tpm and on Instagram @fightswithdice.  It really means a lot.
No finishing moves in this episode but keep your ears dialed into this space. I may get time this week to publish another episode to make up for last week.  There will no doubt be hobby stuff there!
We're delighted to continue to represent Discount Games Inc as sponsor of our show. They are helping bring FTN to you. Please check them out and support the organizations that support us. Discount Games Inc. offers Games Workshop products at 15% off the suggested retail at their website here. You can send an email to the owner Jay. These guys run a podcast too! Check them out. I believe they currently have few of the GW Holiday Bundles still available too!


We proudly represent Firmer Terra as well. I had a great time speaking with one of the founders and I thought their offering would be PERFECT for a lot of gamers out there. Right now they are offering impressive shipping promotions to buyers in the US. Please check them out.
This space is intentionally left blank 😀
Don't have iTunes? Use the player below to access the podcast directly, or add our feed to your favorite player. The player link is below. Please subscribe if you like what you hear.
Podcast Link
Thank you and Enjoy!
Forge the Narrative is mostly a Warhammer 40k Podcast. Each episode is about an hour long. This ideally gives you something neat to listen to on your way to work, or on the way back home. Maybe you can even listen while you are painting or modeling!
FTN mostly focuses on 40k, but again you will see in the first few episodes we take a severe deep dive into nerdom. These have been a blast to record and I hope they help pass the time for you.

Credits:
Paul Murphy – Host
@warmaster_tpm
Panelist:
Justin Troop – troopsmash
Christopher Morgan – captain morgan
Ricky Addington
Mike Brandt
Val Hefflefinger
Podcast: Play in new window | Download