FTN Episode 401 – Warhammer 40k vs. Magic The Gathering – Who Wins?!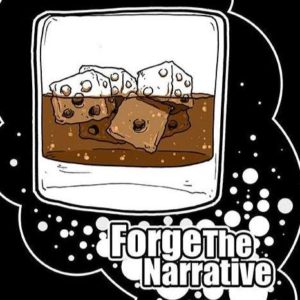 The title is very click baity and I don't mean that on purpose.  We're joined by Pleasant Kenobi for a great segment in the middle of the show to talk about his journey into Warhammer 40k and I ask him a lot of questions about the comparison of game philosophy and approach to competitive play.
Hey all,

We kick off the show with a great lore questions of Did the Emperor Plan it all?  Is the whole Imperium by design?  Did all the stuff that seemed to be going wrong for the big E really fall right within his grand design?
It's neat because everyone on the show is in a different place with reading the Horus Heresy and Siege of Terra novels so we all know different things and we're all have a few bits and pieces of the secrets.  We talk as much as we can about it with no spoilers.  I hope you enjoy it and you have your own questions.
In the middle of the show there is a nice long segment with Pleasant Kenobi from YouTube and other stuff.  He is a joy to talk to and I have blast talking with other content creators that also play other games.  In this case the discussion floats between Magic the Gathering and Warhammer 40k. Vince is awesome and if you haven't already checked out his content please do.
The concept of Warhammer 40k vs anything else never really comes up for most gamers but it was cool to talk about the different approaches to list and deck designs and how the two games are RADICALLY different.
The one similarity between the two games is that they can both be played ultra competitively.  There are not right or wrong ways to enjoy these games.  The players and the players you interact with can absolutely define what 'fun' is in these situations  One interesting point is that in Warhammer the social contract seems to be a lot more open than in MTG.
We're delighted to continue to represent Discount Games Inc as sponsor of our show. They are helping bring FTN to you. Please check them out and support the organizations that support us. Discount Games Inc. offers Games Workshop products at 15% off the suggested retail at their website here. You can send an email to the owner Jay. These guys run a podcast too! Check them out.

The hobby segment this week is all about how to get started with an airbrush.  We start from the very beginning – don't go super expensive on your first brush purchase. You will likely regret it.
Don't have iTunes? Use the player below to access the podcast directly, or add our feed to your favorite player. The player link is below. Please subscribe if you like what you hear.
Podcast Link
Forge the Narrative is mostly a Warhammer 40k Podcast. Each episode is about an hour long. This ideally gives you something neat to listen to on your way to work, or on the way back home. Maybe you can even listen while you are painting or modeling!
FTN mostly focuses on 40k, but again you will see in the first few episodes we take a severe deep dive into nerdom. These have been a blast to record and I hope they help pass the time for you. We are now on
Pandora
!! If you're looking for another place to listen or you've shifted to that platform you can find us there.

Credits:
Paul Murphy – Host
@warmaster_tpm
Panelist:
Adam Camileri
Red Powell
Tanya Gates
Honorific:
Justin Troop – troopsmash
Christopher Morgan – captain morgan
Ricky Addington
Josh Ginn

Podcast: Play in new window | Download