FTN 402 – Culture Club Part 2 – Consequences of Choice!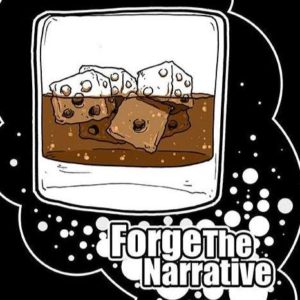 Red is back for part two of our Culture Crafting discussion.  I know so few of us actually end up running events but I do think it's worth talking about all the decisions that go on behind the scenes for what is ultimately a host trying to put on a good time.
Hey folks,

It's great to have Red back with us this week to dive deeper into the organizer decision making process.
Apologies for the late upload on this show!  I try to hit the same time every week but I missed the mark this week.
In this episode we talk about the little nudges that Organizers make that can have a HUGE impact on the attendance and enjoyment of events.  While this may not apply to you since you aren't starting a tournament anytime soon it's cool to know what the TOs may be thinking.  You can also suggest a few things to them that you may like.
What I hope to accomplish is to inject a lot of conversation points into the dialogue so players and TOs can meet minds and hopefully come away with unique and characterful experiences all over the globe playing Warhammer.
Later in the show we tease that Paul was heading to GenCon last week.  He's back.. and now we have this show..  ha!
We're delighted to continue to represent Discount Games Inc as sponsor of our show. They are helping bring FTN to you. Please check them out and support the organizations that support us. Discount Games Inc. offers Games Workshop products at 15% off the suggested retail at their website here. You can send an email to the owner Jay. These guys run a podcast too! Check them out.

The hobby segment this week is all about how to get started with an airbrush. We start from the very beginning – don't go super expensive on your first brush purchase. You will likely regret it.
Don't have iTunes? Use the player below to access the podcast directly, or add our feed to your favorite player. The player link is below. Please subscribe if you like what you hear.
Podcast Link
Forge the Narrative is mostly a Warhammer 40k Podcast. Each episode is about an hour long. This ideally gives you something neat to listen to on your way to work, or on the way back home. Maybe you can even listen while you are painting or modeling!
FTN mostly focuses on 40k, but again you will see in the first few episodes we take a severe deep dive into nerdom. These have been a blast to record and I hope they help pass the time for you. We are now on
Pandora
!! If you're looking for another place to listen or you've shifted to that platform you can find us there.

Credits:
Paul Murphy – Host
@warmaster_tpm
Panelist:
Adam Camileri
Red Powell
Tanya Gates
Honorific:
Justin Troop – troopsmash
Christopher Morgan – captain morgan
Ricky Addington
Josh Ginn

Podcast: Play in new window | Download