FTN Episode 403 – Is Mid Range The Best Range?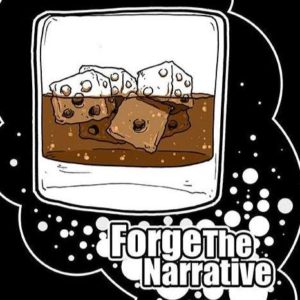 We may see a whole new slugfest developing over the next couple of tournaments.  Two or three armies that can absolutely dominate the middle of the table have dropped and people will be bringing them to the table.  We talk about Grey Knights, Orks and Thousand Sons in the first half of the show.  In the back half we talk about how to beat them!
Hey all,

Dustin Henshaw joins us as a guest on the show hot on the heels of us recording the Thursday Show over on the FLGN.
We tee up how next weekend I'll be streaming on Warhammer TV and how the terrain in Orlando had a hand in giving a few army types a fighting chance.  We hypothesize how the middle table is where a lot of action may go down at the next tournament and in the future,
We kick around some ideas on Grey Knights and Orks.  Weirdly it seems like damage 2 weapons might be a suckers bet.  I never thought I'd see the day…
This is all conjecture at this point as Admech and Drukhari may continue to dominate the field.  But like we say on the show, the door is cracked and some savvy generals may come busting through with a bevvy of Smites, Dakka Dakka and beastly close combat.
NEXT WEEK, Paul will be on vacation so there won't be a regular release but please come join us on stream on Warhammer TV live from New Orleans next weekend!
We're delighted to continue to represent Discount Games Inc as sponsor of our show. They are helping bring FTN to you. Please check them out and support the organizations that support us. Discount Games Inc. offers Games Workshop products at 15% off the suggested retail at their website here. You can send an email to the owner Jay. These guys run a podcast too! Check them out.

The hobby segment WILL return on the next show.
Don't have iTunes? Use the player below to access the podcast directly, or add our feed to your favorite player. The player link is below. Please subscribe if you like what you hear.
Podcast Link
Forge the Narrative is mostly a Warhammer 40k Podcast. Each episode is about an hour long. This ideally gives you something neat to listen to on your way to work, or on the way back home. Maybe you can even listen while you are painting or modeling!
FTN mostly focuses on 40k, but again you will see in the first few episodes we take a severe deep dive into nerdom. These have been a blast to record and I hope they help pass the time for you. We are now on
Pandora
!! If you're looking for another place to listen or you've shifted to that platform you can find us there.

Credits:
Paul Murphy – Host
@warmaster_tpm
Panelist:
Adam Camileri
Red Powell
Tanya Gates
Honorific:
Justin Troop – troopsmash
Christopher Morgan – captain morgan
Ricky Addington
Josh Ginn

Podcast: Play in new window | Download