FTN Episode 406 – Can Octarius Save Cadia? Big Guns Never Tire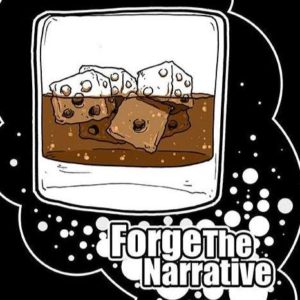 Octarius absolutely gives some units a new lease on life – including Fortifications.  I'll be honest.. it's hard for me to put Buildings in a list but wow, I may be breaking out a Bastion for my next test game. Can you say a building has legs?  Cause this may be what a lot of units want in the game right now.
Hey folks,

We focus largely on Cadia and Fortifications in this episode.   We're saving the Nid talk for next episode.  Hang in there for one more week buggy boos!
The Deathwatch faction comes swinging for the fences too.  The Campaign books have always been hits but this one really comes in hot.  All the factions represented here get some pretty powerful upgrades.  For guard player this is interesting since they are still sort of limping in this edition with an older codex trying to compete in the 'Modern' world.
We hit the highlights on Astra Militarum and I think players will be happy with this.  The other interesting thing is the call back to the OG Fortifications.   I've taken them in the past when they were really advantageous and we might be right back in that spot now.
This is especially true with the bonus rules the Deathwatch are getting now.  We've seen this faction  getting a fair amount of play recently and these new rules are definitely going to inject a few more into the ecosystem.
Let us know if you're going to bring these things off your shelves.
We're delighted to continue to represent Discount Games Inc as sponsor of our show. They are helping bring FTN to you. Please check them out and support the organizations that support us. Discount Games Inc. offers Games Workshop products at 15% off the suggested retail at their website here. You can send an email to the owner Jay. These guys run a podcast too! Check them out.

The hobby segment is BACK!  Tanya explains some quick and very accessible Wet Blending.  She talks specifically about capes but also goes into the fact how you can use this technique for lots of small spaces and elements.
Don't have iTunes? Use the player below to access the podcast directly, or add our feed to your favorite player. The player link is below. Please subscribe if you like what you hear.
Podcast Link
Forge the Narrative is mostly a Warhammer 40k Podcast. Each episode is about an hour long. This ideally gives you something neat to listen to on your way to work, or on the way back home. Maybe you can even listen while you are painting or modeling!
FTN mostly focuses on 40k, but again you will see in the first few episodes we take a severe deep dive into nerdom. These have been a blast to record and I hope they help pass the time for you. We are now on
Pandora
!! If you're looking for another place to listen or you've shifted to that platform you can find us there.

Credits:
Paul Murphy – Host
@warmaster_tpm
Panelist:
Adam Camileri
Red Powell
Tanya Gates
Honorific:
Justin Troop – troopsmash
Christopher Morgan – captain morgan
Ricky Addington
Josh Ginn

Podcast: Play in new window | Download