FTN Episode 407 – Can You Win With Tyranids? We Tell You How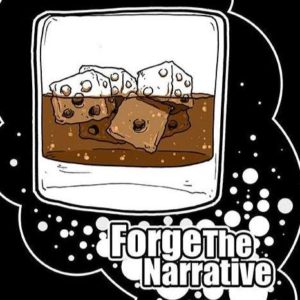 The wonderful Aceface, John Hickton, joins us this week to discuss the absolute brutal things Tyranids get out of the Octarius campaign book.  The Tyranids seemed to be missing a couple 9th edition signature abilities but NO MORE!  We tell you what they've gotten and why its important.
Hi all,

This is a fun episode.  We get to speak with someone who truly loves a faction (that isn't Blood Angels).  We are talking bugs, with a capital T and that stands for Tyranids.  That's right, we've got an infestation!
Tyranids have one of the oldest Codexes at the moment and this is starting to show its age by them losing out on a few abilities that seem to be so critical in this edition to remain competitive – rerolls.  One of the biggest boons the Nids get is a massive ability to hand out rerolls from one of their big bugs.  John tells us why this is so important.
Genestealers are a fan favorite and they also get some additional love out of this book.  We talk about how the investment you need to make into the Stealers can seem like a lot.  This makes it a little less so as you can wring it out of abilities and things you might already be taking so maybe you feel like it is less of a tax.
After the break we go meta… super meta in the fact that we talk about maybe changing the meta by reducing the points we play this game in Competitive 40k.  2000 points is the standard, but should it be? Do a lot of our problems go away if we reduce the points or are we simply creating new problems we don't know about?
Let us know if you're going to bring these things off your shelves.
We're delighted to continue to represent Discount Games Inc as sponsor of our show. They are helping bring FTN to you. Please check them out and support the organizations that support us. Discount Games Inc. offers Games Workshop products at 15% off the suggested retail at their website here. You can send an email to the owner Jay. These guys run a podcast too! Check them out.

The Finishing Moves segment will be back next week.  Let us know if there is anything you'd like us to cover.
Don't have iTunes? Use the player below to access the podcast directly, or add our feed to your favorite player. The player link is below. Please subscribe if you like what you hear.
Podcast Link
Forge the Narrative is mostly a Warhammer 40k Podcast. Each episode is about an hour long. This ideally gives you something neat to listen to on your way to work, or on the way back home. Maybe you can even listen while you are painting or modeling!
FTN mostly focuses on 40k, but again you will see in the first few episodes we take a severe deep dive into nerdom. These have been a blast to record and I hope they help pass the time for you. We are now on
Pandora
!! If you're looking for another place to listen or you've shifted to that platform you can find us there.

Credits:
Paul Murphy – Host
@warmaster_tpm
Panelist:
Adam Camileri
Red Powell
Tanya Gates
Honorific:
Justin Troop – troopsmash
Christopher Morgan – captain morgan
Ricky Addington
Josh Ginn

Podcast: Play in new window | Download