FTN Episode 356 – Interview With Games Workshop and the Future of Events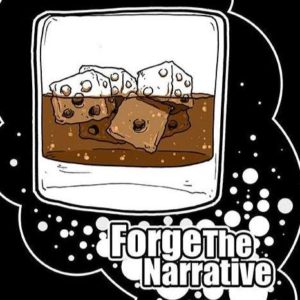 Mike Brandt from Games Workshop joins me this week to talk about the current and future state of official AND independent events.  Obviously with the way the world is right not we can't get too deep into specifics because there are so many unknowns.  It is nice to see that it's still a focus and it makes me even more hopeful about things to come.  Then.. me and da boyz talk about Ork Kommandos.
Hey all,

I am very pleased to welcome Mike Brandt back to the show this week and this time he's part of Games Workshop!  We're incredibly fortunate to be able to have him on.
We talk about what we hope and dream about events going forward.  We talk a little bit about the challenges they are up against now.  We also speak to the fact that independent events are still going to be encouraged and possibly thrive even more when we actually get to gather in large numbers again.
After that segment Adam, Red and Paul talk about the practical application of Ork Kommandos.  These units got a stealth upgrade just by the nature of this edition.  Get it.. Stealth Upgrade?  For Kommandos..  I'll see myself out.
For just a handful of points  you  can all but guarantee yourself a few points doing a game.   Kommands are incredibly themey for Orks as well.  The finecast kit may not be easy to come by but thankfully it's pretty easy to cobble these guys together from the Ork plastic kits as well.
I am incredibly jazzed to continue to riff on Orks for the entire month.  We'll be doing it again next week talking about the Battle for Armageddon and the Beast Arises saga.  You don't want to miss this.
We're delighted to continue to represent Discount Games Inc as sponsor of our show. They are helping bring FTN to you. Please check them out and support the organizations that support us. Discount Games Inc. offers Games Workshop products at 15% off the suggested retail at their website here. You can send an email to the owner Jay. These guys run a podcast too! Check them out.

We progressed on our super secret hobby segment project. Keep checking back here!
Don't have iTunes? Use the player below to access the podcast directly, or add our feed to your favorite player. The player link is below. Please subscribe if you like what you hear.
Podcast Link
Here is the Ork terrain piece video we mention. Check it out!
Forge the Narrative is mostly a Warhammer 40k Podcast. Each episode is about an hour long. This ideally gives you something neat to listen to on your way to work, or on the way back home. Maybe you can even listen while you are painting or modeling!
FTN mostly focuses on 40k, but again you will see in the first few episodes we take a severe deep dive into nerdom. These have been a blast to record and I hope they help pass the time for you. We are now on
Pandora
!! If you're looking for another place to listen or you've shifted to that platform you can find us there.

Credits:
Paul Murphy – Host
@warmaster_tpm
Panelist:
Adam Camileri
Red Powell
Justin Troop – troopsmash
Christopher Morgan – captain morgan
Ricky Addington
Josh Ginn

Podcast: Play in new window | Download