FTN Episode 334 – Warhammer 40k 9th Edition Reactions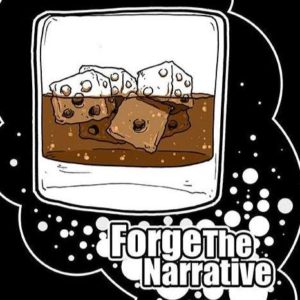 WOW!  If you missed it or didn't think you needed to watch it please go watch the Warhammer 40k 9th Edition teaser trailer.  It is amazing!  The best animation we've seen out of GW yet.  It's got us pumped. We run down our reactions to the 9 things you need to know about 9th.
Hey guys,

We are also doing live shows now. This is available in the replay on Twitch and the FTN Youtube page. We'll post times on Paul's twitter, Facebook and Instagram. Live streams start up again very soon. Please subscribe if you haven't already!  Check out the new FTN homepage too.
We jump right into the 40k 9th coverage after a brief intro.  On the show I ask you to check out my friend's webstore.  It would really help them out and it can be found here.  Grand Adventures is one of those stores we all wished we had in our town.  It would mean a lot to me if you checked them out.  Please do!
Please please please check out the new Forge The Narrative objective markers. These things look awesome. Ordering a set is a good way to support one of our sponsors AND the show. Find them here.
One of the major take aways from the preview is 'being able to enjoy' 40k at any size.  This is interesting to me because we have '40k in many forms' right now with Kill Team, Necromunda, different point games, power level play etc.   The reasons some off these formats aren't as popular – to me- is that they don't really capture what 40k on a 4×6 table is.  Will this any size option do that now?  I hope so.
Adam and I are incredibly executed about the change to Command Points.  Some armies like Custodes and Harlequins struggle to get the CP needed to fund their Stratagems.  To make them work you often have to dip into another codex to fill slots to get the CP.  Sounds like this is changing in a big way.  It sounds like we'll all start from an even level and use them to potentially pay for whatever advantages we think we need in our list design.  It sounds awesome.
We're delighted to continue to represent Discount Games Inc as sponsor of our show. They are helping bring FTN to you. Please check them out and support the organizations that support us. Discount Games Inc. offers Games Workshop products at 15% off the suggested retail at their website here. You can send an email to the owner Jay. These guys run a podcast too! Check them out.

There is so much to unpack from the preview. We spend the whole show talking about it. We know there is more to come.  Heck.. we have two more Psychic Awakening books to get to right?!  Needless to say we're gonna be busy and have tons to talk about.
Don't have iTunes? Use the player below to access the podcast directly, or add our feed to your favorite player. The player link is below. Please subscribe if you like what you hear.
Podcast Link
Thank you and Enjoy!
Forge the Narrative is mostly a Warhammer 40k Podcast. Each episode is about an hour long. This ideally gives you something neat to listen to on your way to work, or on the way back home. Maybe you can even listen while you are painting or modeling!
FTN mostly focuses on 40k, but again you will see in the first few episodes we take a severe deep dive into nerdom. These have been a blast to record and I hope they help pass the time for you.

Credits:
Paul Murphy – Host
@warmaster_tpm
Panelist:
Adam Camileri
Red Powell
Justin Troop – troopsmash
Christopher Morgan – captain morgan
Ricky Addington
Josh Ginn
Podcast: Play in new window | Download