FTN Episode 361 – Deathwatch and Space Wolf Army List Ideas – Which is Stronger?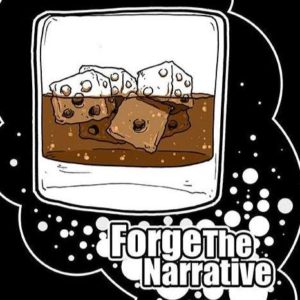 Don't worry.. The Blood Angels episode is coming soon.  I hope to have a special surprise next week as well.  Until then let us know what you think about these Deathwatch and Space Wolves army list ideas.  They Marines have it all and these Chapters bring even more to the party.
Hey folks,

We make good on our claim that the Deathwatch are just beginning to bloom and will continue to evolve and add to the meta for a long time to come.  They have the unique ability (at this time) to have more than 3 Outriders, Eradicators and Eliminators in a squad.
If those three units had any downsides at all it was the low model count.  No more!  Ha, this is a nice little bonus for Deathwatch players and I have no doubt this will make an impact in their games.
Towards the beginning of the show we have a very special vendor spotlight from a friend of the show and Kickstarter creator.  Gary Krieger is a super cool guy and I hope you check out their latest Kickstarter here.
I've heard a lot of blow back from Space Wolves players and I honestly feel like this is just because the book is 'different.'  It not only challenges how lists were made recently it changes a lot about what people expect from Space Wolves lore.  I don't think this is a bad thing.
It wasn't to this extreme but people felt very similarly when Thunder Wolves first hit the scene and if they weren't so crazy powerful they wouldn't have been so quickly adopted.  We're in the same boat now but since things aren't as extreme power wise it may take a bit before people ease into this new paradigm.
We're delighted to continue to represent Discount Games Inc as sponsor of our show. They are helping bring FTN to you. Please check them out and support the organizations that support us. Discount Games Inc. offers Games Workshop products at 15% off the suggested retail at their website here. You can send an email to the owner Jay. These guys run a podcast too! Check them out.

For anyone who has read this far down we've recorded the first video with myself and Oscar Lars where we review a listener submitted model. It should be produced and ready to go mid November. Please keep checking back and if you have a model you'd like us to review for how it would stack up vs the Battle Ready standard and the Artists Standard, hit us up in a private message with a pic. This is coming soon- I promise!
Don't have iTunes? Use the player below to access the podcast directly, or add our feed to your favorite player. The player link is below. Please subscribe if you like what you hear.
Podcast Link
Forge the Narrative is mostly a Warhammer 40k Podcast. Each episode is about an hour long. This ideally gives you something neat to listen to on your way to work, or on the way back home. Maybe you can even listen while you are painting or modeling!
FTN mostly focuses on 40k, but again you will see in the first few episodes we take a severe deep dive into nerdom. These have been a blast to record and I hope they help pass the time for you. We are now on
Pandora
!! If you're looking for another place to listen or you've shifted to that platform you can find us there.

Credits:
Paul Murphy – Host
@warmaster_tpm
Panelist:
Adam Camileri
Red Powell
Justin Troop – troopsmash
Christopher Morgan – captain morgan
Ricky Addington
Josh Ginn

Podcast: Play in new window | Download