FTN Episode 272 – Las Vegas Open – By The Numbers, What Are The Odds?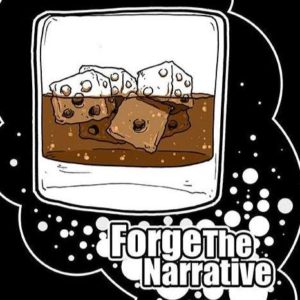 In this episode we look at the cold hard facts about what you will see at the Las Vegas Open.  We were fortunate enough to get a peek at the factions, how often they will appear in list and some of the impressive numbers of certain model/unit choices.  We crunch them and comment.  We pick our favorites to win it all.
Hey everyone,
Holy Heck…  the largest 40k tournament in the world is a fantastic look at the current 40k tournament meta.  The Imperium dominates the faction pie with Knights and Astra Militarum being represented the most across the 657 lists we were able to survey. The combined Aeldari forces are close to the top too.
Spread through the tables there will be a crazy amount of Grotesques and Dark Reapers.  We'll see over 400 of the brutish dark-kin models and getting close to 400 Dark Reapers.  Not to be out done – we'll see over 240 AM Company Commanders and pushing 80 AM Tank Commanders.
114 Talos..  Yep.  Almost 80 Castellans…  335 Shining Spears.. Wowzer.  These are numbers before the absolute final count of lists are in and I only expect these numbers to rise.  Its nice to see Blood Angel Captains continue to be represented with an impressive 60 appearances.
The stats are brought to you by our friends at 40k Stats.com and Best Coast Pairings.  Thank you very much for allowing us to speak about them.
In the middle of the show Paul is joined by Skari from the SkaredCast.  He's a friend of the show and we're happy to get him on whenever he's available. We talk about how his list is evolving with the times.
We're delighted to continue to represent Discount Games Inc as sponsor of our show. They are helping bring FTN to you. Please check them out and support the organizations that support us. Discount Games Inc. offers Games Workshop products at 15% off the suggested retail at their website here. You can send an email to the owner Jay. These guys run a podcast too! Check them out. I believe they currently have few of the GW Holiday Bundles still available too!


We proudly represent Firmer Terra as well. I had a great time speaking with one of the founders and I thought their offering would be PERFECT for a lot of gamers out there. Right now they are offering impressive shipping promotions to buyers in the US. Please check them out.
Finishing moves will be back next week! We'll talk about quick kitbashes.
Don't have iTunes? Use the player below to access the podcast directly, or add our feed to your favorite player. The player link is below. Please subscribe if you like what you hear.
Podcast Link
Thank you and Enjoy!
Forge the Narrative is mostly a Warhammer 40k Podcast. Each episode is about an hour long. This ideally gives you something neat to listen to on your way to work, or on the way back home. Maybe you can even listen while you are painting or modeling!
FTN mostly focuses on 40k, but again you will see in the first few episodes we take a severe deep dive into nerdom. These have been a blast to record and I hope they help pass the time for you.

Credits:
Paul Murphy – Host
@warmaster_tpm
Panelist:
Justin Troop – troopsmash
Christopher Morgan – captain morgan
Ricky Addington
Mike Brandt
Val Hefflefinger